Automotive E-Commerce Insights
THE AUTOMOTIVE AFTERMARKET E-COMMERCE CHANNEL
The WHO IS WHO of the most relevant online market players
The Automotive Aftermarket E-Commerce channel has been growing with two-digit growth rates for 10 years and is gaining even more importance since the Pandemic has changed our daily lives and behaviors.
We have collected all relevant E-Commerce players who are dealing with car parts in Europe. Our After Sales ACCESS Database is presenting the single webshops and giving insights to whom they belong.

Based on the websites traffic of visitors, you can estimate their relevance by country.
Additionally, we have detected to each Automotive Aftermarket E-Commerce player their sales accounts on Ebay and Amazon.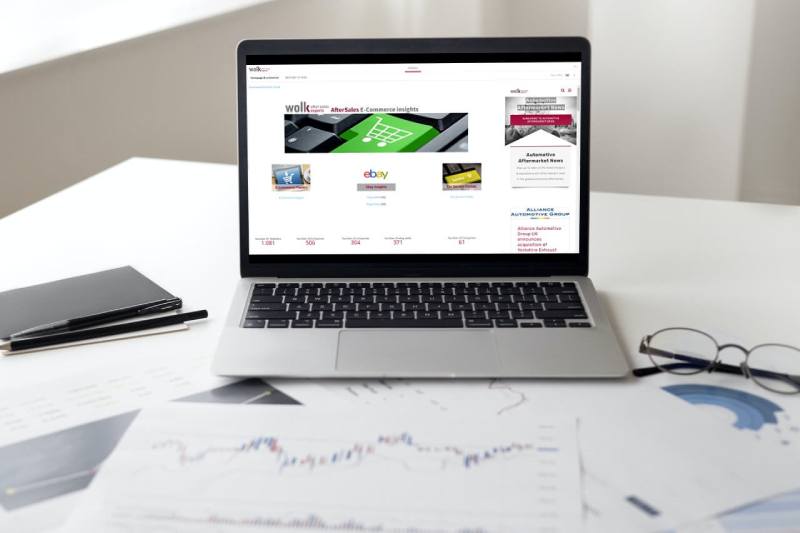 Automotive Aftermarket E-Commerce Players Insights
An overview of the most relevant webshops and the owning companies.
It helps you to find out which webshops belonging to the same company and answers questions like:
Which markets are covered by an E-Commerce player with which webshops?
Which are the most visited webshops per country?
How does the monthly traffic develop?
Find out who is the most powerful seller on Ebay.
Which accounts belong to the same company and in what is the sales volume for car-related articles of each Ebay account.
What is the sales volume for each product category? You can detect your most relevant sellers for your specific products.
Car Service Booking Platform
This module lists websites and companies from where car drivers can find, compare and book their car service among different garages.
The business models are very different among the single providers, but all of them have the customer routing aspect in common.
Based on the website's visitor traffic it is possible to get an idea of their popularity.
Price and brand competition monitoring services
Additionally to the given information, we do offer customized pricing comparison services.
We have capabilities to monitor any of the prominent car parts selling websites.
Based on your list of product numbers (EAN), we can build a constant pricing and competing brand monitoring tool.
Usecases:
Price Comparison (to which prices are your products sold on the internet)

Brand Competition (which are your most competitive brands on eCommerce websites)
Detect webshops with a strong presence of your product category, but no or few listings of your products.
Online Channel Management
Are you having the full picture of online sales? Do you know where your brand is offered and by whom to what prices?
We are giving assistance in getting control and growth in your online sales channel.

We have seven different services to offer. From brand, product, or reseller monitoring up to a dedicated expertise center where we are your partner to grow your online sales and build the online brand positioning.
News about the E-Commerce Aftermarket
The Rise of Online Car Parts Retailers In the B2C E-Commerce car parts trade, some companies have made a name for themselves by providing a [...]
Have you ever wanted to get a better idea of the auto parts e-commerce channel? Are you wondering which of the various auto parts web [...]
Alliance Automotive Group (AAG) has acquired the online parts shop Winparts from founders Ari and Meinard van Essen. Following the launch of the PartsPoint wholesale [...]