Despite sharply declining sales and profits in the second quarter, the global parts distribution giants LKQ and GPC maintained their margins.
The two global parts distribution groups, LKQ and Genuine Parts Company (GPC) recently released their second quarter 2020 results.
The first shows sales down 19.1% compared to $ 3.2 billion in the second quarter of 2019, for a turnover of $ 2.6 billion in 2Q 2020. The decline is 16.8% for the parts and services division. Net income for the second quarter of 2020 was $ 119 million, compared to $ 150 million for the same period in 2019, down 21.2% year over year.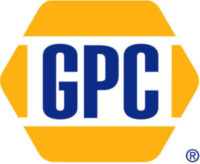 GPC generated revenue of $ 3.8 billion, down 14.2% from $ 4.5 billion for the same period a year earlier. Auto parts sales were $ 2.5 billion in the second quarter, down 10.1% from 2019 and representing 65% of the company's total revenue. Profits of $ 219 million declined 4.3%, with a profit margin rising to 8.8%.
Decision Atelier 06.08.2020
https://www.decisionatelier.com/LKQ-et-GPC-en-recul-respectivement-de-19-et-14-sur-le-second,14404